Love for the planet on your holiday
These last few tough years, throughout the world, have taught us valuable lessons: we pay even more attention to the cleaner nature of our spaces and at the same time use sanitisation and disinfection techniques that are in harmony with the protection of our seas. Little waste, high quality. Mindful of ourselves, but also careful of the world we live in.
Now you too can help by taking your love for the planet on holiday: a sustainable and responsible holiday is possible!
Energy efficiency
We have been using solar power to heat our water for years and have also reduced energy consumption with low-energy light bulbs, roof insulation, and high-efficiency windows and doors (we will soon have replaced all of them).
Green mobility
We have always promoted green mobility, good for the environment and the spirit: explore the surrounding areas on foot, by bicycle or scooter, there is so much to discover. Hotel Caracas is ideal for those who love being on the move.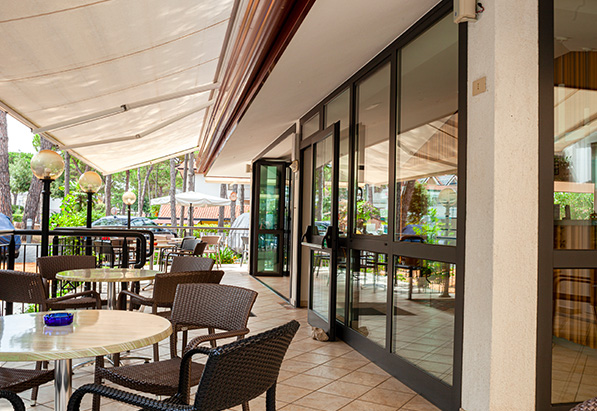 Public grants
Caracas s.a.s. (fiscal code: 01262470139) was awarded valuable public grants in 2021 to enable us to pursue our eco-sustainable project:
euro 5,200.00 from the Friuli Venezia Giulia government on 04/05/2021,
4774.00 euro from the Italian revenue agency on 09/04/2021,
4774.00 euro from the Italian revenue agency on 24/06/2021,
4000.00 euro from the Italian revenue agency on 30/12/2021.